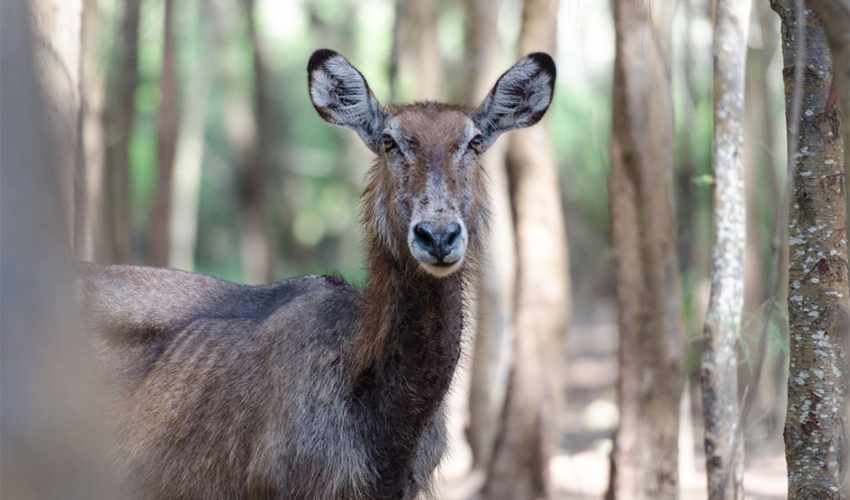 ITINERARY
Visit Mamba Village

Afternoon transfer to a haven of reptiles (Africa`s Largest Crocodile Farm). Best visit is during the feeding time at 5.00 p.m. Also in the farm are beautiful botanical gardens which are worthy to be given a visit.

Mombasa City Tour

Our tour picks out some of the highlights of this colorful city including the bustling fruit and vegetable market, The Old Town and Port, Fort Jesus, The Famous Elephant Tusks in Moi Avenue and The Akamba wood carvers centre. After City Tour, return to the hotel for lunch.

Discover Mombasa By Night (Dinner In The Castle) Fort Jesus

Pick up from the hotel at 5.30 p.m. and taken to a romantic dhow sundowner cruise. Sail past the old port to Fort Jesus for the sound and light show. Dinner at the Fort and then you will be dropped to the hotel at around 10.00 p.m. (half night). Alternatively after dinner you will be taken to a Casino and play for 30 minutes- 1 hour and later driven to Bora-Bora Night Club for the mid-night show. You will be dropped at the hotel at around 1.30 a.m.

Tamarind Evening Dhow

You will be picked up from the hotel. Take an evening cruise aboard a traditional dhow and enjoy the perfect combination of good food, music and romantic atmosphere on this leisurely cruise in Mombasa Old Harbor. Highlights include a sumptuous seafood meal, dancing under the stars and a gentle sail past the peaceful creeks of Mombasa Island.

Ngomongo (Cultural Tour)

Drive to the "Ngomongo Village", a miniature reflection of tribal community groundings. Glimpse of what may have been before "Civilization set in". A number of traditional huts serving different tribal groupings have been recreated in this theme village. Watch or participate in the traditional food preparation, sample the various local brews and marvel or participate in the tribal dances. Return to your hotel in the late afternoon.

Full Day Wasini Island & Kisite Sea Adventure

Welcome to a day of ultimate pleasure in the richest Marine Park in the Kenyan Coast. In the early morning depart for the tranquil fishing village of Shimoni close to the Tanzanian border. The scenic route takes you through lush coconut and cashew nuts plantations and the colorful villages of the Digo people. At Shimoni jet board an authentic motorized Lamu dhow, which cruise and sail you through an enchanting seascape of Islands to the underwater splendors of the Kisite Marine Park. Here snorkellers will marvel at the incredible variety of marine life in the shallow and warm waters around Kisite Island; the venue for numerous birds. We escort Scuba divers to explore a number of excellent dive sites, also teeming with an astounding variety of Marine life which inhabit the magnificent coral reefs in and around the park. A sumptuous Swahili style seafood lunch is served in Wasini Island restaurant. Thereafter visit the traditional Muslim village. After an unforgettable day on and around the Islands. We return you to your hotel in the late afternoon.

Dolphin Sea Adventure

Early morning departure from the hotel. The scenic route takes you through lush coconut and cashew nut plantations and the colorful villages of the Digo people. On arrival at Shimoni Jetty, board a motorized glass bottomed Lamu dhow (boat) which will sail you through an enchanting seascape of islands to the richest marine park in Kenya (Kisite). Being escorted by Dolphin experts makes this more than a dhow trip. Our knowledge makes a meeting with the friendly local Dolphins a real probability. It is in their natural Coral garden where we will snorkel and marvel at the prolific marine life. A traditional Sumptuous Sea food lunch will be served on board to ensure maximum time for Dolphin spotting. Island exploring provides good vantage points overlooking the Dolphin`s play Grounds and leisurely sailing provides tranquil silence to listen out for Dolphin whistles blowing off the sea. You are transferred to shimoni jetty for your transfer back to the hotel. Arrive in the hotel late in the afternoon.

Bamburi Nature Trail

Depart after lunch for the Bamburi Quarry Nature Trail. The wasteland of the stone quarry has been reclaimed and amongst the casuarina trees and other tropical flora reside a variety of wildlife and birds. Eland and buffalo, crocodiles and other reptiles can be seen wandering with crowned cranes. The commercially viable aquaculture complex is also visited.
Price Includes:
Arrival & Departure airport transfers complementary to all our clients.
Transportation as per itinerary.
Accommodation per itinerary or similar with a request to all our clients.
Meals as per itinerary Breakfast, Lunch and Dinner.
Game Drives
Services literate English driver/guide.
National park & game reserve entrance fees as per itinerary.
Excursions & activities as per itinerary with a request
Recommended Mineral Water while on safari.
Price Excludes:
Visas and related costs.
Personal Taxes.
Drinks, tips, laundry, telephone calls and other items of a personal nature.
International flights.
International flights.
Tips